WHY AUTOMATE?
Adaptable to every floorspace
Find your automation system using the filters below
Robot
Gantry
Hybrid
Centerless grinding — Throughfeed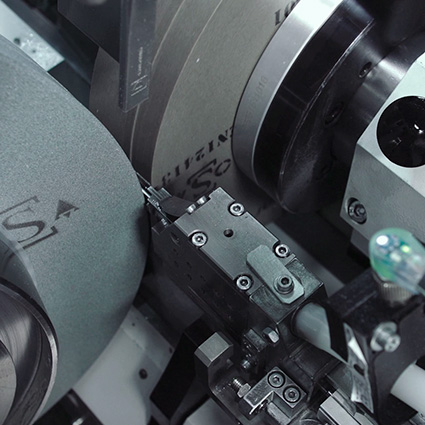 Vacuum feeder
It feeds parts from the outside to the inside of the machine using a pipe and vacuum. It is designed for lightweight and small parts.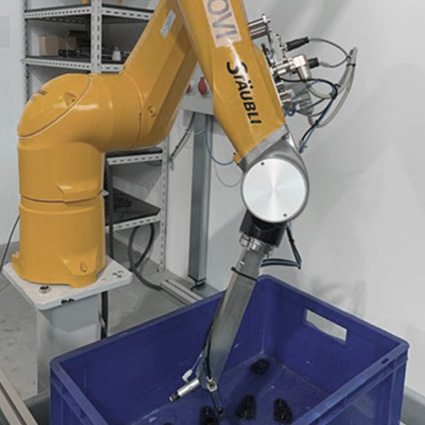 Bin picking
A robot with machine vision empties a container with randomly oriented parts. The robot can load and unload directly into the machine or feed another loader system.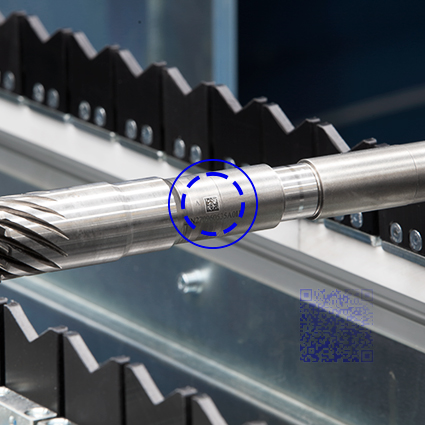 Part identification
The part to be machined is identified, its reference code is verified or the part marked according to customer requirements (laser, micro-percussion, etc.).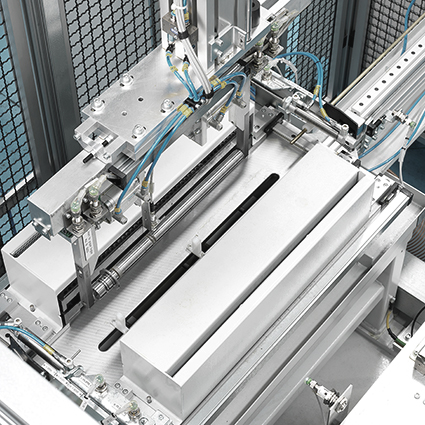 Cleaning
The part is dried and cleaned either by high pressure air, by centrifugal force or by an air suction system.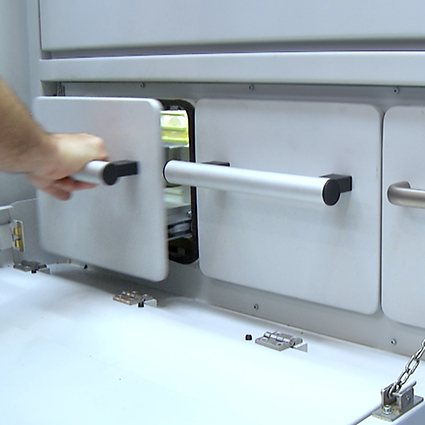 Nok-rejected parts
Defective parts are stored and can be retrieved by an operator.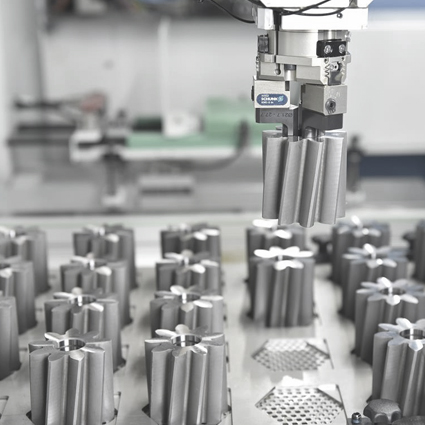 Palletization
Palletized double rotary table
Low speed rotary or linear table
Manual loading of pallets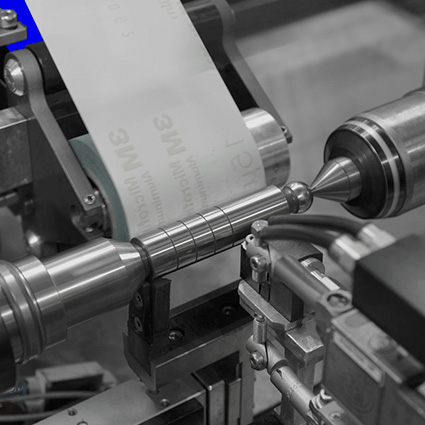 Superfinishing
The part, once machined, enters a superfinishing operation using an abrasive belt or stone.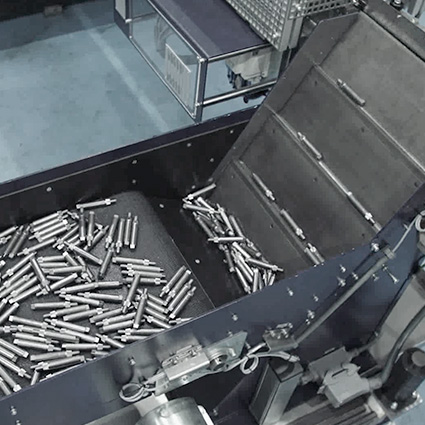 Hooper feeder
The operator feeds the initial drawer or basket with parts to be machined, and the hopper with elevator separates and accumulates them, usually on a feeding belt.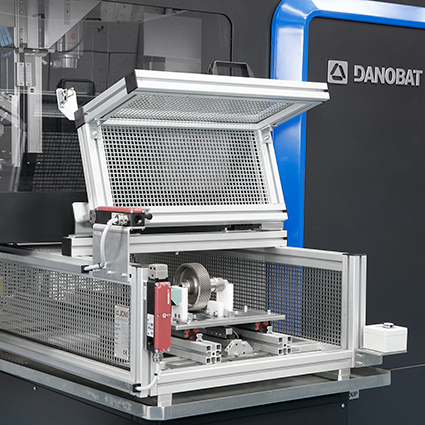 SPC (statistical process control)
The machined parts are controlled, either randomly or after a certain number of machined parts.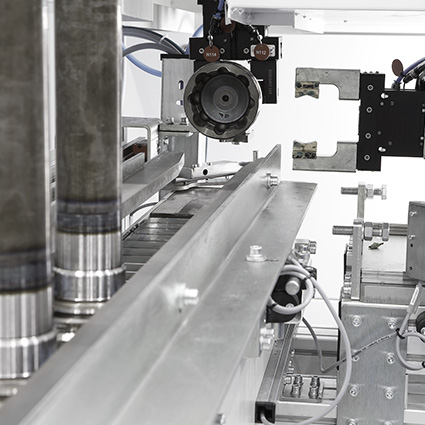 Conveyor
V supports step-by-step conveyor
Chain conveyor
Semiautomatic loader
Step-by-step conveyor belt with spacers
Friction conveyor flat belt
Closed loop pallet conveyor
Closed loop vertical rod conveyor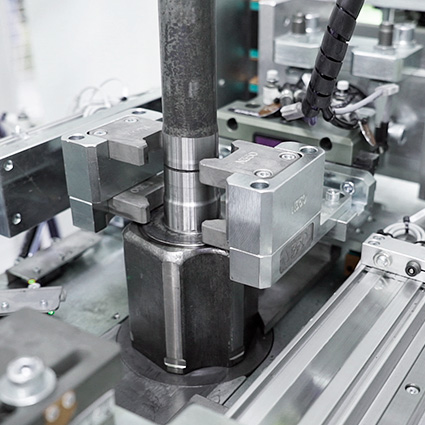 Part positioning
The part is positioned for a correct subsequent machining operation.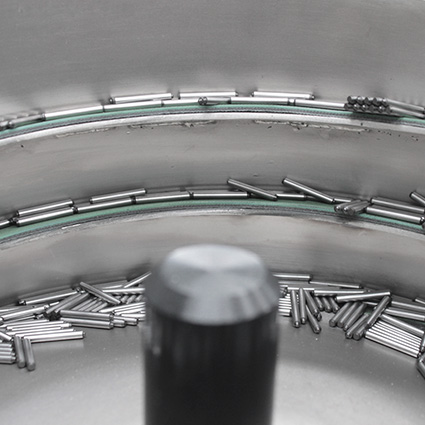 Vibratory feeder (bowl or linear)
Vibration feeds a large number of parts that need to be loaded to the machine. This feeder is normally for small parts.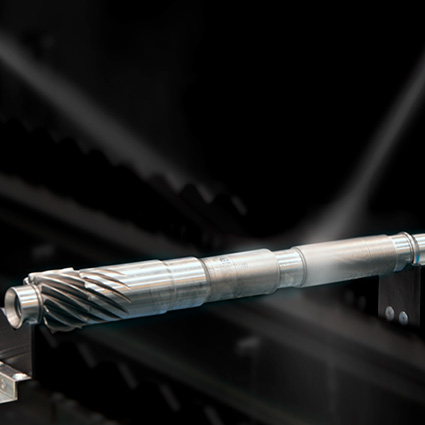 Oil protection spraying
A protective layer is added to the already machined parts to prevent oxidation and improve their final aspect or image.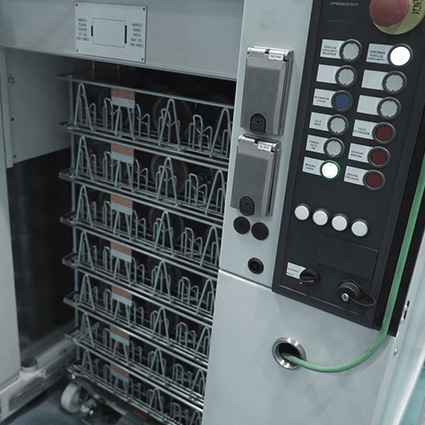 Stack cell / tower with pallets
Pallet feeding system, with or without a trolley, loaded manually in the tower.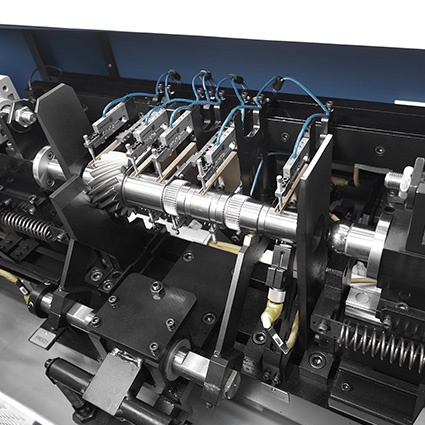 Pre/post-process measuring
The part is measured before and/or after machining operations.