DANOBAT welcomes 60 people from DANOBAT-OVERBECK
September 07, 2012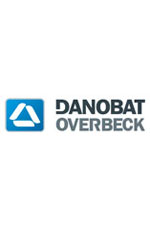 In order to commemorate the tenth anniversary of the German company adqusition,
DANOBAT-OVERBECK
, by
DANOBAT
, the company welcomes 60 German colleagues from the 7th to the 9th of September in its facilities in Elgoibar. DANOBAT has more than 55 years of experience in the manufacture of machine tools and production systems, and it is integrated in
DANOBATGROUP
, the machine tool division of  MONDRAGON Corporation. The visit will include a brief introduction of the cooperativism at the MONDRAGON Corporation and visits to the cities of San Sebastian and Bilbao. During 90 years DANOBAT-OVERBECK has specialized in the development and manufacture of
internal
,
external
and
radii
grinding machines
, as well as in vertical grinding centres.  The company uses advanced technologies to improve the mechanical and the grinding process to obtain the best quality standards and to reduce costs for customers. To develop these solutions DANOBAT-OVERBECK works closely with its customers. Among these customers we can highlight punches manufacturers to manufacture cans, for which the German company has manufactured thousands units.DANOBAT-OVERBECK major markets are Europe, USA and Asia.