Danobatgroup evidences its commitment to digitalisation and talent management at the Machine Tool Congress
October 23, 2019
The industrial group will have a prominent presence at the event, for which it is the platinum sponsor
The forum, being held for the 22nd time, will take place from 23 to 25 October in the Gipuzkoa Technology Park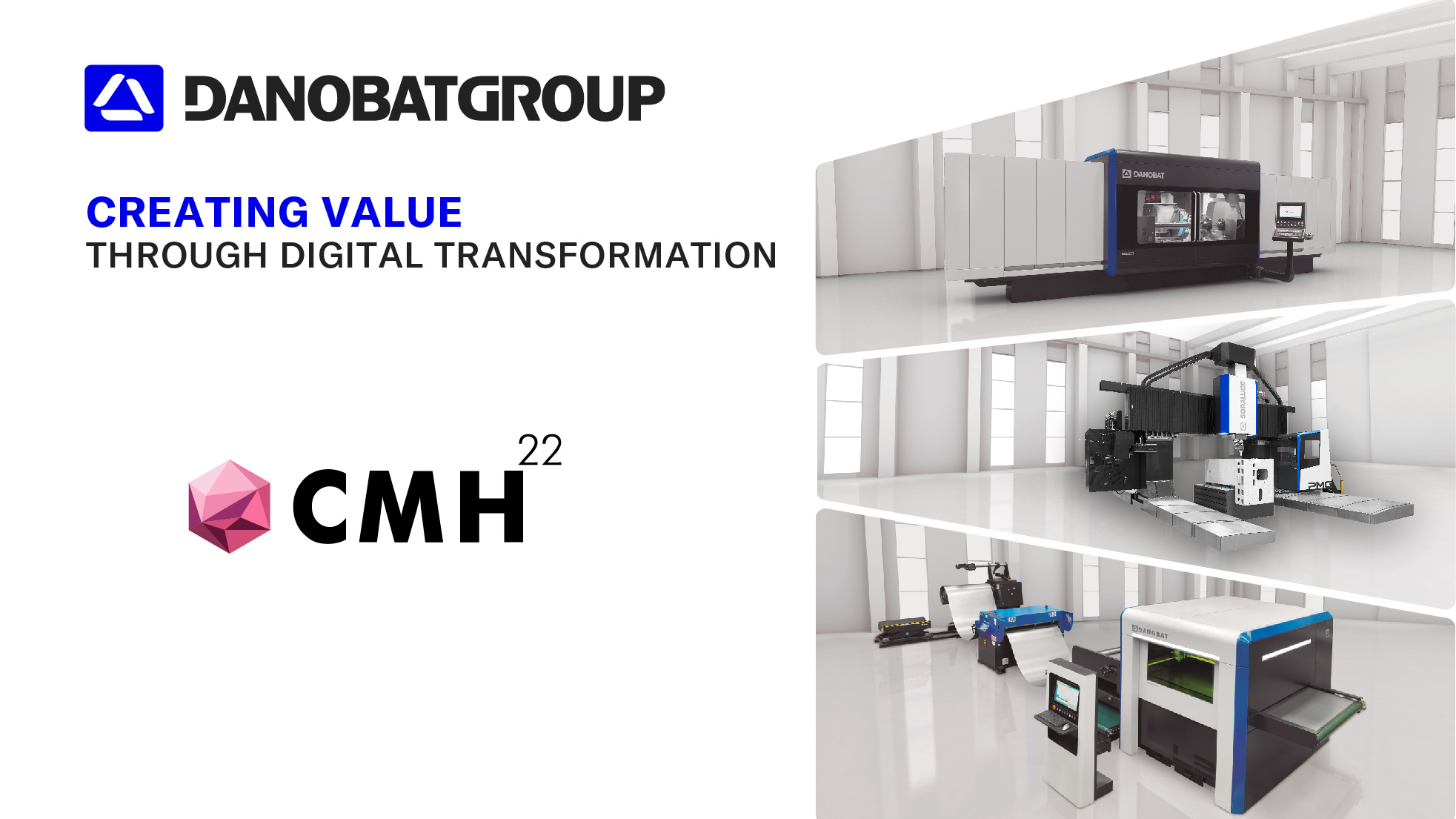 The industrial group will have a prominent presence at the event, for which it is the platinum sponsor
The forum, being held for the 22nd time, will take place from 23 to 25 October in the Gipuzkoa Technology Park
The Danobatgroup business group, which specialises in the manufacture of machine tools and advanced industrial production systems, will present its commitment to digital transformation and its management strategy for human capital at the next Machine Tool Congress, which will take place from 23 to 25 October in the Gipuzkoa Technology Park.
The manufacturer will again have a prominent presence at the event, which is being staged for the 22nd time and is organised by the Machine Tool Manufacturers Association (AFM).
On the opening day of the Congress, of which Danobatgroup is the platinum sponsor, the Innovation director, Nerea Aranguren, will give a presentation called "Route Map Towards Digitalisation and Added Value".
The aim of the talk is to share the digital transformation process undertaken by the group, a project that seeks to reinforce Danobatgroup´s positioning at the forefront of innovation and maintain its leadership in the offering of high added value products and services.
This initiative, in which the group is working with the Accenture professional services multinational, also includes the creation of a value office with the capacity to monitor the progress made in the construction of a new digital architecture to address the challenges of the industry of the future, among other areas.
In the field of talent management, Aranguren will participate in a roundtable focused on tackling the principal challenges associated with human capital, which will also be attended by the managing director of Bic Gipuzkoa, Marisa Arriola, and the director of PeopleMatters, Camila Hillier-Fry, among other participants.
In this way, the Innovation director will present the group´s strategy on the axis dedicated to people, which is based on people being able to express their full potential, empowering themselves, satisfying their own aspirations and achieving their goals.
"Our commitment involves the definition of career curves designed with the desire to boost the development of human capital, so that complete professional paths are offered, rich in challenges, options to improve and in constant evolution", said Aranguren.
About DANOBATGROUP
With a track record of 65 years in the field of technologies applied to industrial manufacturing, Danobatgroup has a workforce made up of more than 1300 highly qualified people. The group is an international benchmark in the machine tool sector and technologies applied to industrial manufacturing.