DANOBATGROUP will have a prominent presence at the Tecnun employment forum
February 12, 2019
The industrial group is participating in the 26th edition of this event, which will take place on the 14th and 15th of this month
The purpose of the event is to create a meeting point between companies and students who are currently in the last year of engineering at university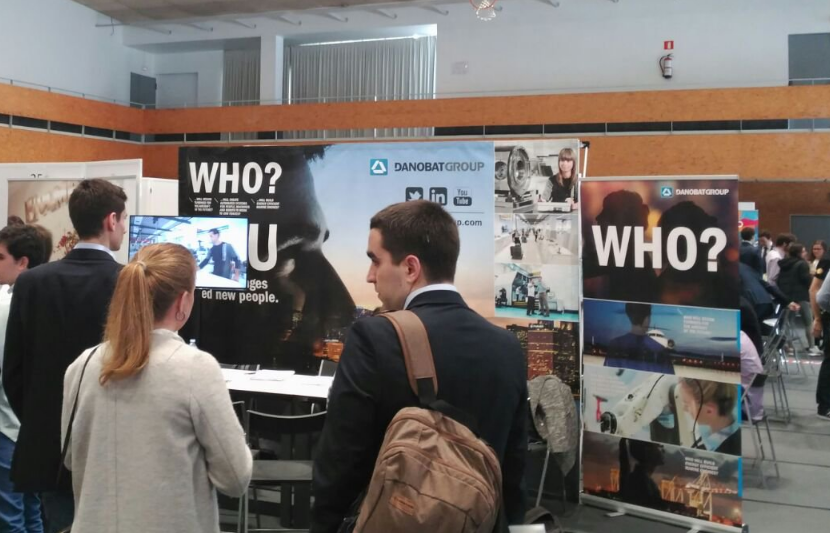 • The industrial group is participating in the 26th edition of this event, which will take place on the 14th and 15th of this month
• The purpose of the event is to create a meeting point between companies and students who are currently in the last year of engineering at university

The changes in the industrial manufacturing sector demand new professionals with solid scientific and technological knowledge, but who also have other characteristics that will enable them to be part of the industrial revolution of the future, such as the capacity to lead projects and manage multidisciplinary teams.
This scenario makes it necessary to strengthen the links between the company and the talent that comes out of universities every year, which is why the industrial group DANOBATGROUP is participating in the 26 edition of the Employment Forum, that the Higher Engineering School of the University of Navarra, Tecnun, is organising on the 14th and 15th of this month.
DANOBATGROUP will have its own stand at the event, the aim of which is to serve as a meeting point between companies and the more than 400 students taking their last engineering year at the university. The stand will be open to the public during the second day of the forum, Friday the 15th, in the Tecnun sports centre, located in the Igara building on the Ibaeta campus, in San Sebastian.
Attendees will be students from a wide range of degrees and masters of the university wishing to find new opportunities for work experience placements, end of course projects or who look for their first job to kick off their professional career.
"At this forum, the students will be given the opportunity to see the reality of our group first-hand, a reality marked by technological innovation and challenge which provides them with the opportunity to pave their own career path, and be protagonists of their own career" said DANOBATGROUP´s Social Manager, Iker Usabiaga.
In his opinion, one of the traits that characterises the group is the talent management model it pursues, a collective project that allows to fully exploit anybody's hunger for knowledge and eagerness to continuously learn.
Attendees will also find out about vacancies in any of the companies of the group: DANOBAT, SORALUCE, LATZ, GOIMEK or GOITI.
Specialising in the manufacture of machine tools and technologically advanced production systems, DANOBATGROUP has a strong international presence with a workforce of some 1,300 professionals.