The first Overbeck IED-1200 has already been delivered
November 07, 2023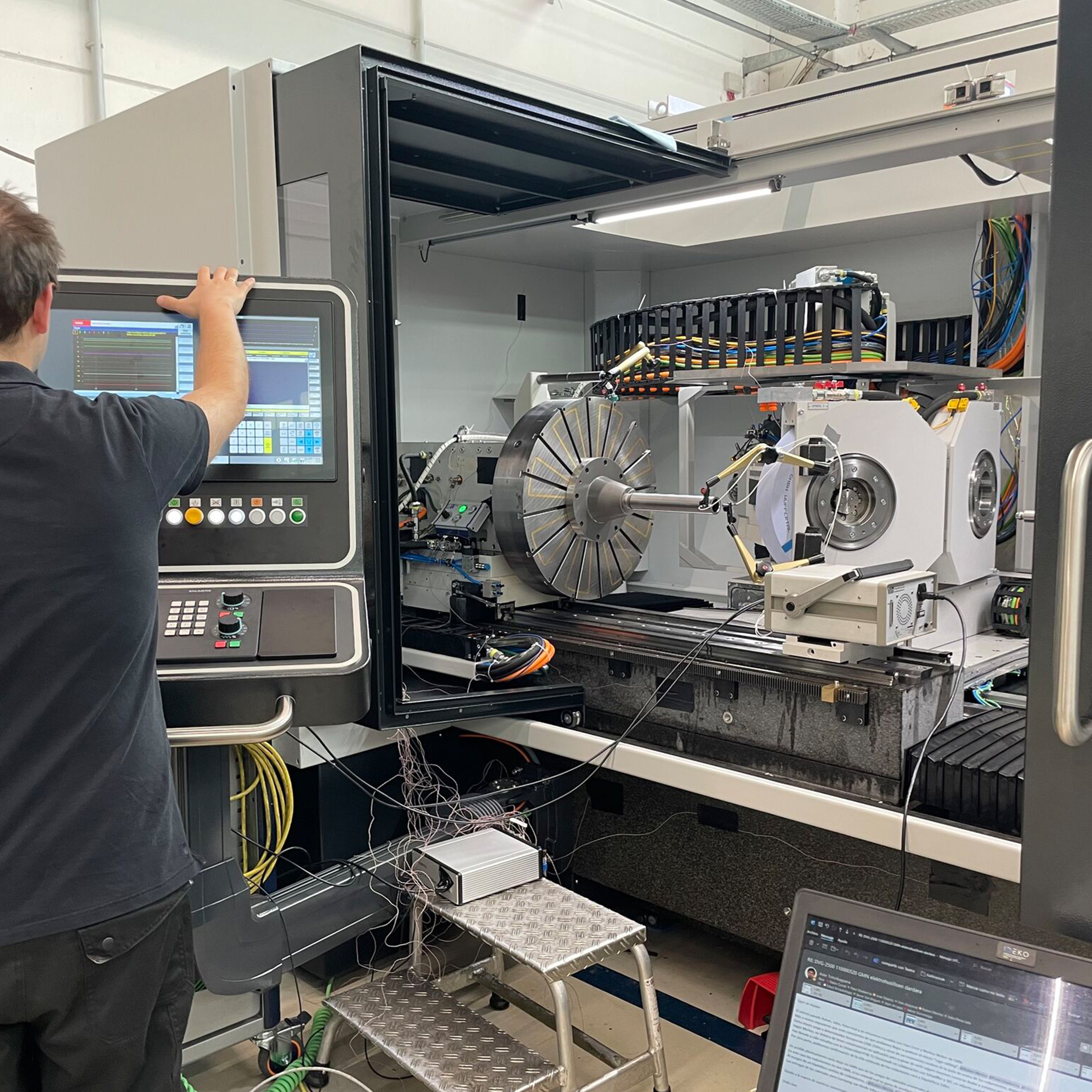 After having developed the concept of our new IED-1200, in April 2022 our research centre Ideko conducted the FEM analyses on the new Overbeck machine prototype: static stiffness, the critical natural frequencies and straightness of the Z2-X2 axes during the grinding process were analyzed.
In July 2023, Ideko tested for the second time the IED-1200, but this time with the real machine.
The focus was on the validation of the new external grinding unit and its correlation with the FEM model. 
The validation process included:
Dynamic and static tests
Geometric evaluation
Thermal behaviour tests
Vibration troubleshooting
Modal analysis
Z-axis waviness
Minimum increment test
Fault analysis
The results exceeded our expectations and confirmed the exceptional performance and capabilities of the machine. The machine has already been pre-accepted and delivered.