BIEMH 2014: DANOBAT, Punch + Shear combination machine CUPRA
May 30, 2014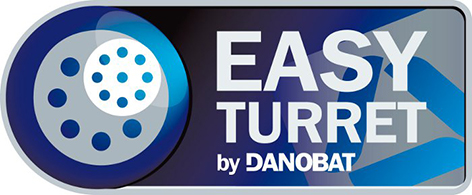 The Punch + Shear combination machine CUPRA is the perfect system for rectangular parts and large production volumes. The Punch+Shear combination machine is the result of the integration of processes, key for the optimization of the production. It integrates two top technologies on the same machine: punching and shearing ones, and this integration permits to start with raw material and obtain finished part in a single system, thus reducing maturation period of the product and improving material flow. Among the advantages offered by the DANOBAT punch-shear combination machine, CUPRA, stand out the following ones:
High punching and shearing rates, due to the servoelectric drive of their motors
Reduction of machine set-up times thanks to the automatic and programmable blade clearance regulation.
Greater material use due to a better scrap management.
Easy Turret Ergonomic design: The application of ergonomy in Punch+Shear combination machine design has led us to create the EASY TURRET system, which improves access and reduces tool change time. Furthermore, each tool in the multi-tool becomes indexable.
Save Energy Efficient Technology: DANOBAT Punch+Shear combination machine has been designed in order to minimize our customers' operating and maintenance costs. Thanks to the SAVE ENERGY system, up to 60% power consumption reductions are achieved.
Smart Tech Intelligence at customer service: DANOBAT Punch+Shear combination machine incorporates the SMART TECH system, which makes the interpretation o messages easier for the customer and enables direct connection with our technical assistance service.
Modular Tech Adapted solution: DANOBAT Punch+Shear combination machine has been designed with a modular concept to incorporate a wide variety of standard and optional accessories, as well as complete automation solutions.
It is equipped in standard with a loading system, which automatically feeds the plates to the machine. Apart from this standard equipment, a punch-shear combination machine can be equipped with more complex automation, as it is a sheet storage system, which may have one or two towers and a variable number of shelves, depending on the production needs, as well as automatic systems of separation and stacking of parts, which reduces to the minimum the operator's handling.