We update our corporate video
October 23, 2023
One video that defines our way of doing things is clearly the corporate video. Have you seen it?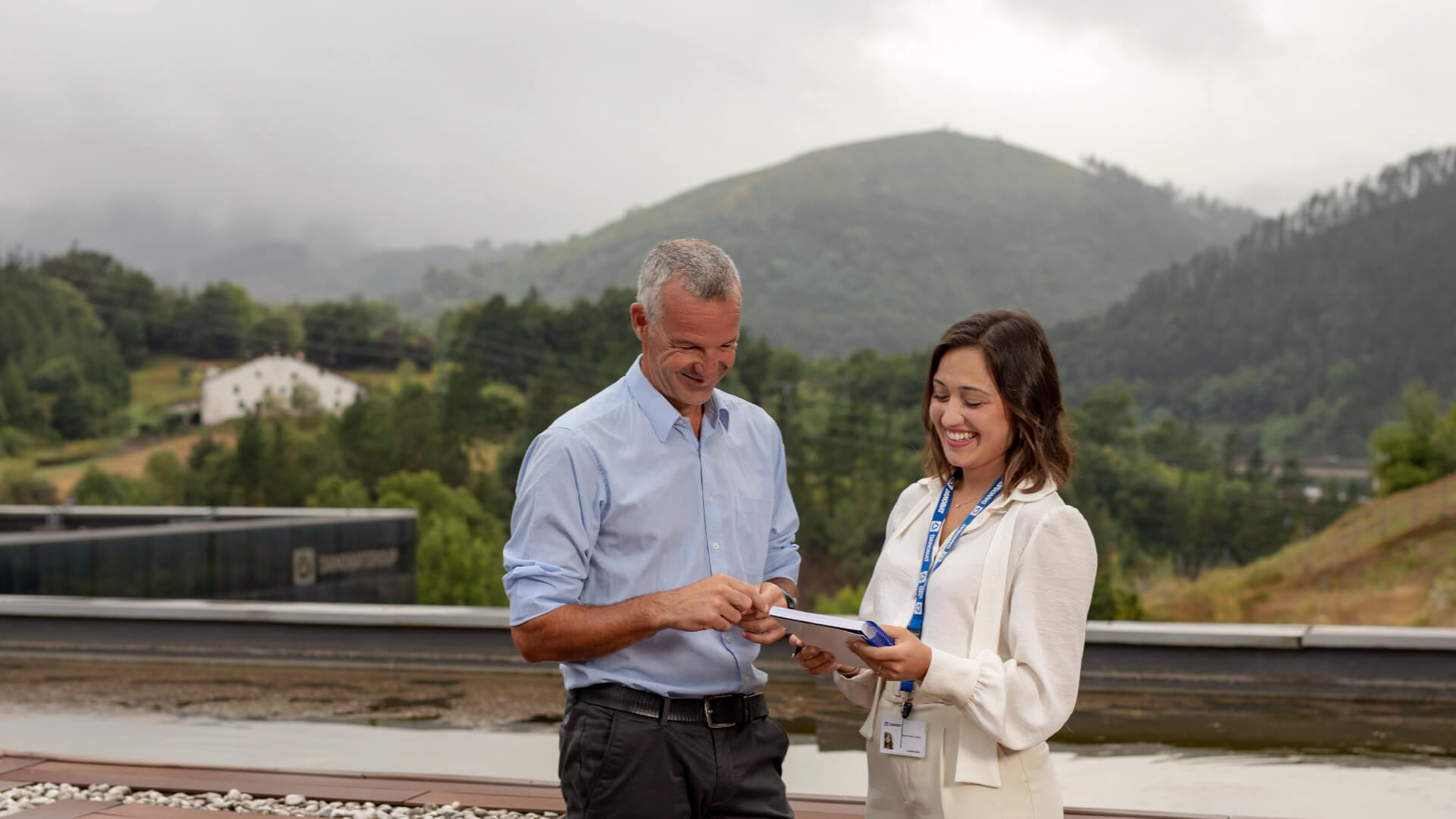 At Danobat we have been developing cutting-edge technological solutions for industrial manufacturing for almost 70 years. We began as specialists in the manufacturing of machinetools, and since then we have travelled an unstoppable path of change that has enabled us to continue innovating as we have shifted from standard equipment to solutions designed specifically to meet the requirements of our customers.
The desire to keep improving is part of our very nature, so we continue to move on towards the next stage of our evolutionary journey: the creation of automated systems provided with digital technologies for the development of smart production spaces. Our next achievement on our way forward was to build up a range of advanced services that enable us to guarantee the quality of the solutions that we provide throughout their useful lifetimes.
From the outset and up to the 21st century with its digital revolution, we have developed in step with advances in technology, moving from the manufacturing of machinery to the provision of excellence-based services and becoming a strategic partner for our customers, who trust us to stand side-by-side with them throughout the process with the mission of guaranteeing that the solutions that we develop will continue to work just as they did on day one.
One video that defines our way of doing things is clearly the corporate video: